It is clear that the growth trend of the plug-in electric vehicles (PEV) market is fast.
The PEV charging infrastructure consists of charging stations spread over a large area, Most charging stations are unmanned, and many are located in suburban areas, far away from centralized control rooms.
With the increase in the number of charging stations, one of our customer, the operator of PEV charging station operator face multiple challenges in maintaining good network connections and centralized management of billing and maintenance.
LPWAN wireless connectivity for dispersive charging stations.
Open platform for billing program development
Reliable operation in outdoor environments
Serial ports support to data collect and control with energy management system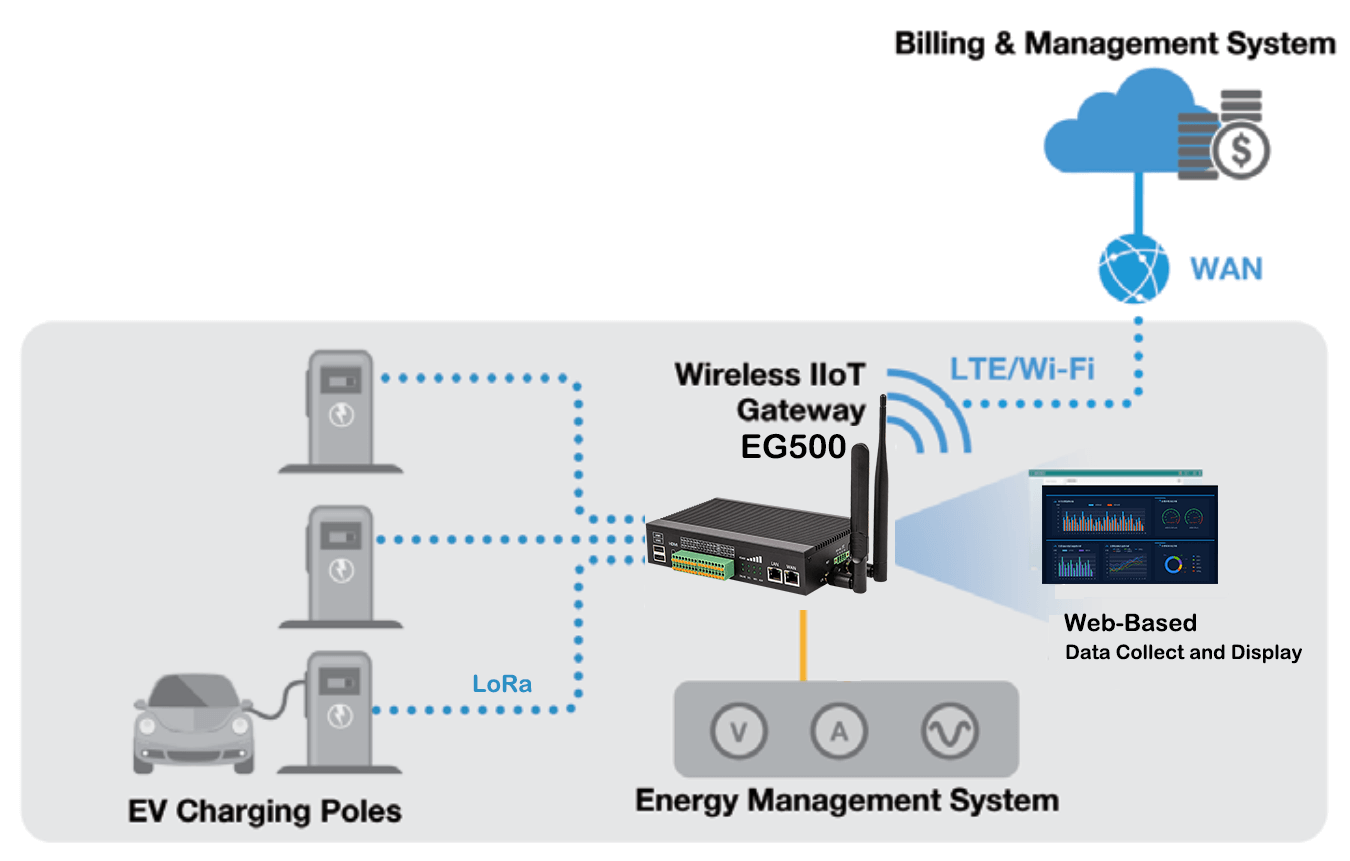 EG500 offers LoRaWAN gateway for numbers of charging stations connect via LoRa technology

Raspbian Open platform easy for billing program integration and Energy Management system interoperation

-25 to 70°C wide operating temperature range with LTE and WiFi

Web-based data collection and local dashboard software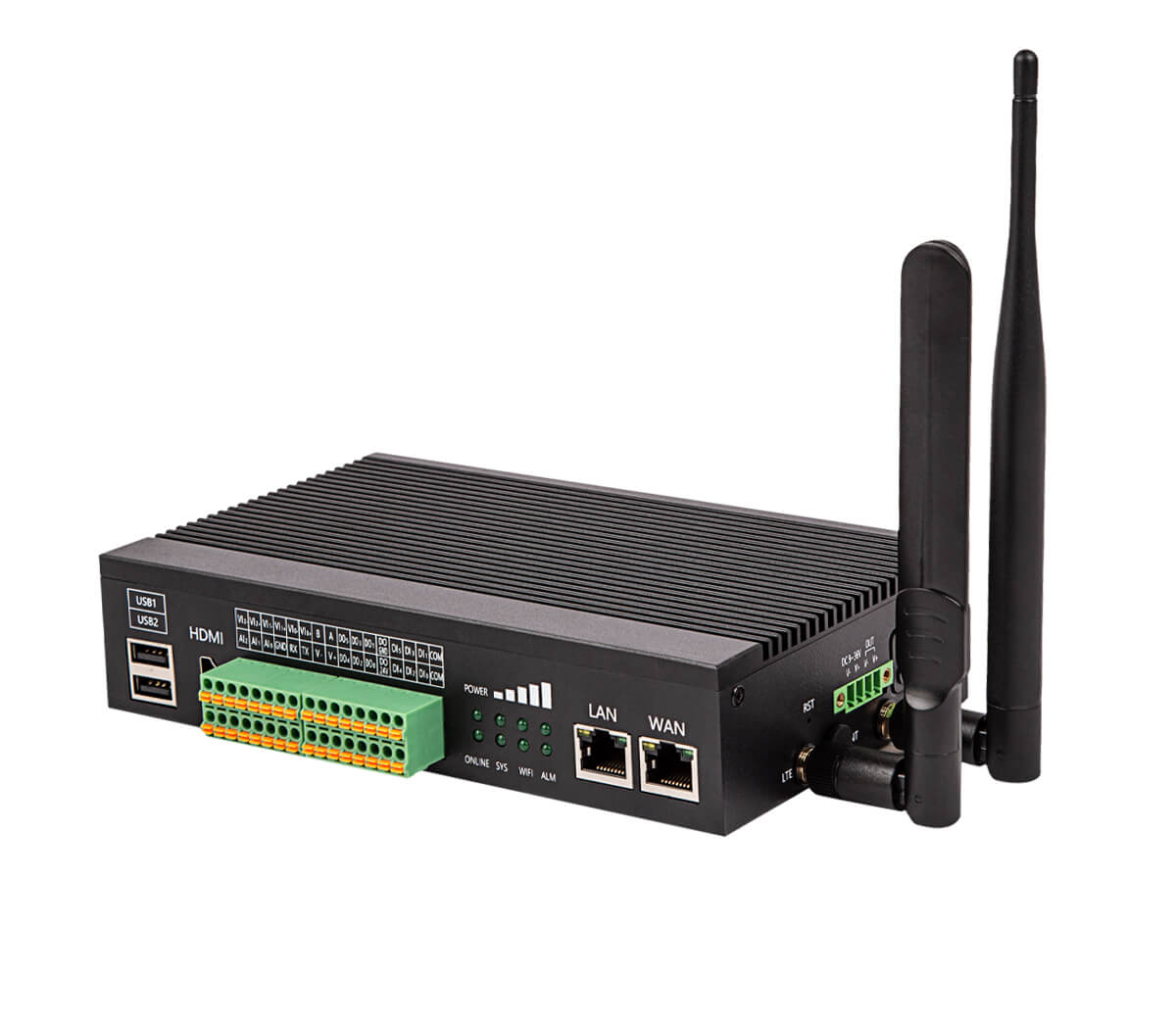 EG500 Edge Gateway
Powered by Raspberry Pi CM4. Expanded Serial and I/O ports for industrial needs, GbE, WiFI, Cellular Connectivities options, and ture IPC-grade enclosure
 2xGbE , 4G LTE/3G/2G/NB-IoT, LoRaWAN/WiFi HaLow optional.
 Industrial-grade DI/DO/AI/CAN-bus (optional)/RS232/RS485.
 Hardware Watchdog, Network Failover, -25 ~ 70°C working