EG500 Series by ELASTEL
The Industrial Raspberry Pi You've Been Looking For...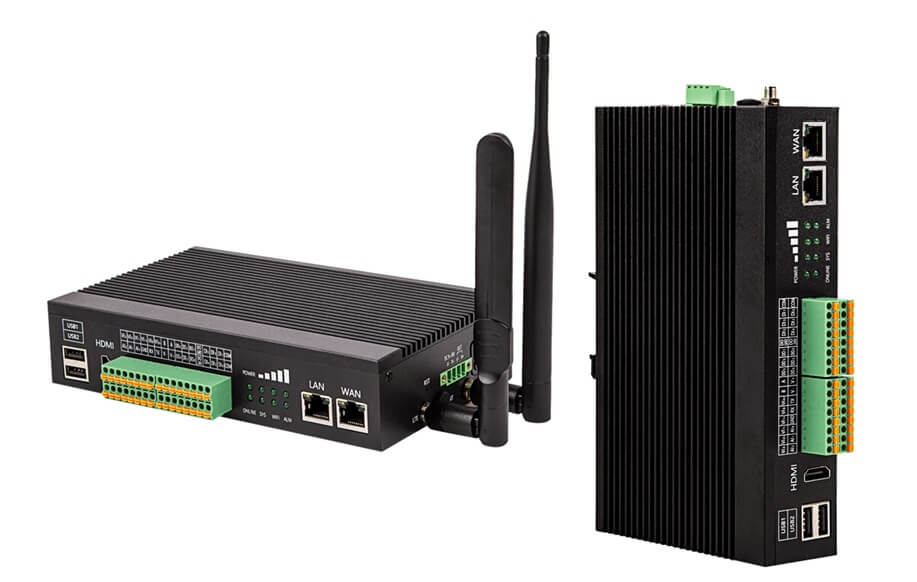 The Power of the Raspberry Pi Compute Module 4
When we talk about Industrial Raspberry Pi, it's not just put a Raspberry Pi in an industrial case, but much more. With the launch of the Raspberry Pi industrial-grade Compute Module, it's now possible to combine the benefit of prototyping and development that Raspberry Pi is known for, with application-specific carrier boards and industrial components to create a durable, reliable computing solution for industry.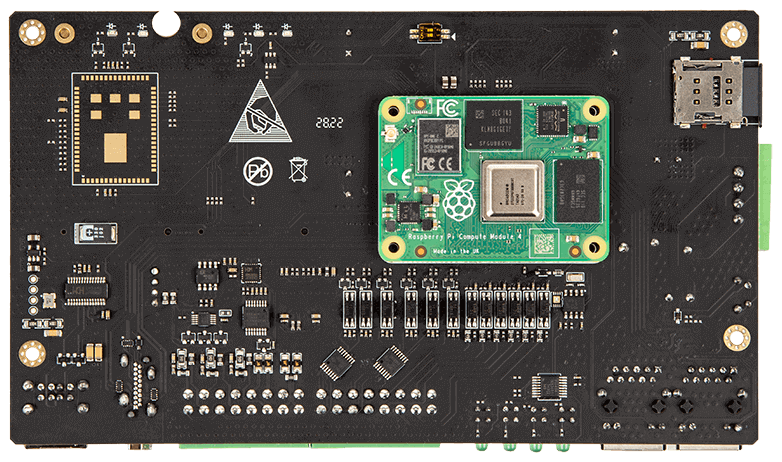 Harnessing the power of the Raspberry Pi Compute Module 4 (CM4), Elastel EG500 is bringing Pi to the industrial edge computing.
Leverage the elastic expansibility of CM4, our custom designed industry-focused carrier boards deliver the various network capabilities and I/O connectivity industry needs.
Wrapped in the fanless cooling technology, the 100% aluminum enclosure which not just protects internal components from damage, but also as heatsink pulls heat away from internal components.
Raspberry Pi CM4 Key Features
Broadcom BCM2711 quad-core Cortex-A72 (ARM v8)
64-bit SoC @ 1.5GHz
1GB, 2GB, 4GB or 8GB LPDDR4 SDRAM
8GB, 16GB, 32GB eMMC Storage
Optional on-board 2.4GHz and 5.0GHz Wi-Fi with BT 5.0 & BLE
The Uninterrupted Connectivity
A reliable network connection is a vital component of today's business infrastructure. Our connectivity options including 4G LTE, LoRa/Zigbee, sub 1G WiFI (WiFI HaLow), 2.4G/5.8G WiFi & BLE wireless and auto-sensing GbE wired, gives you the freedom to build up an uninterrupted combination, balance, failover networks to access, transfer and manage your data from anywhere anytime.
The industrial Interfaces
The Terminal Block interfaces provide I/O built for industry needs, This provides high compatiblity and fast transfer of data for your industrial applications.
Isolated Serial Port 1x RS485, and 1x RS232
Isolated 6x DI, 6x DO, and 3x ADC for 4~20mA and 0-10VDC signal
2x 10/100/1000Mbps GbE Ports
1x Up to 4kp60 supported HDMI output
2x High-Speed USB 2.0 Ports
Widely compatible with multiple industrial protocols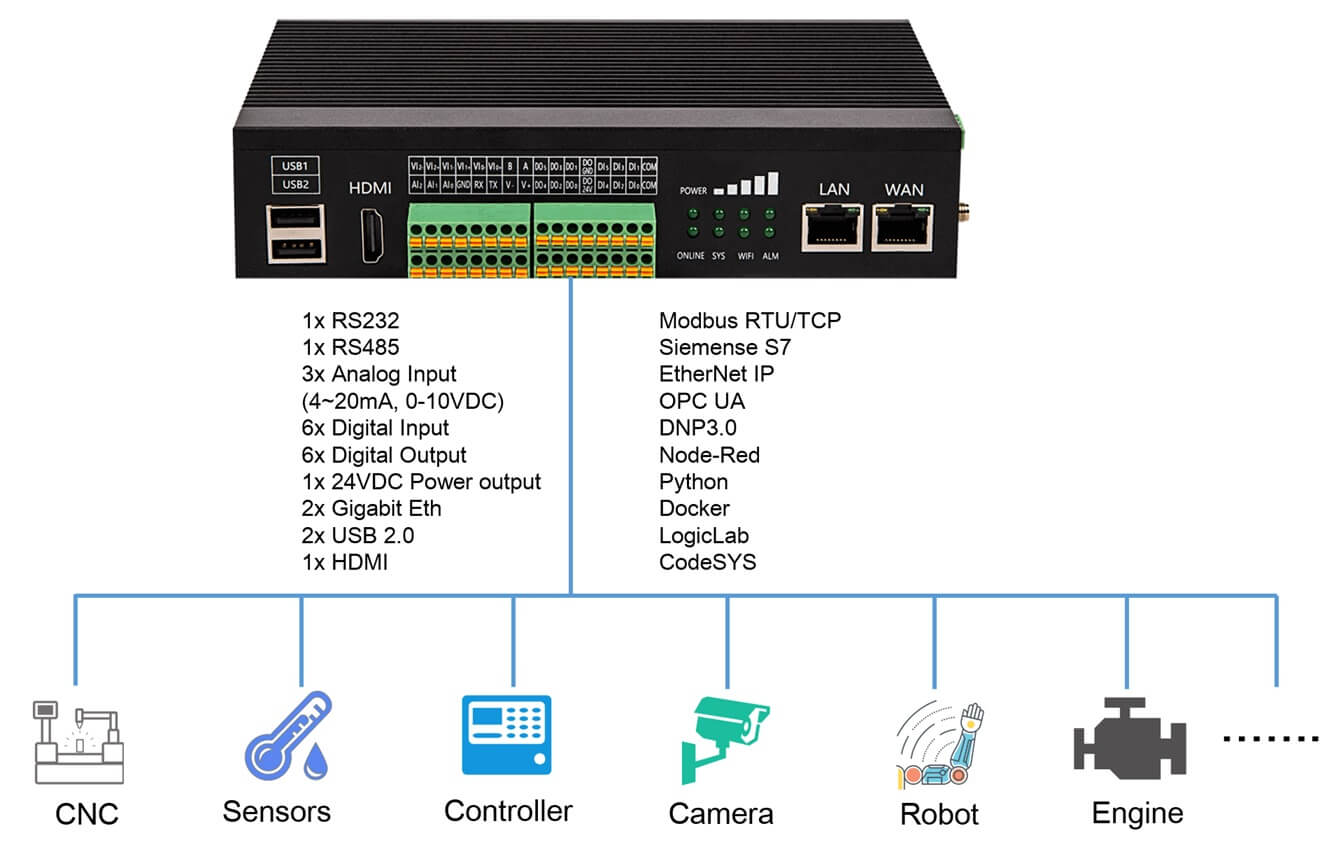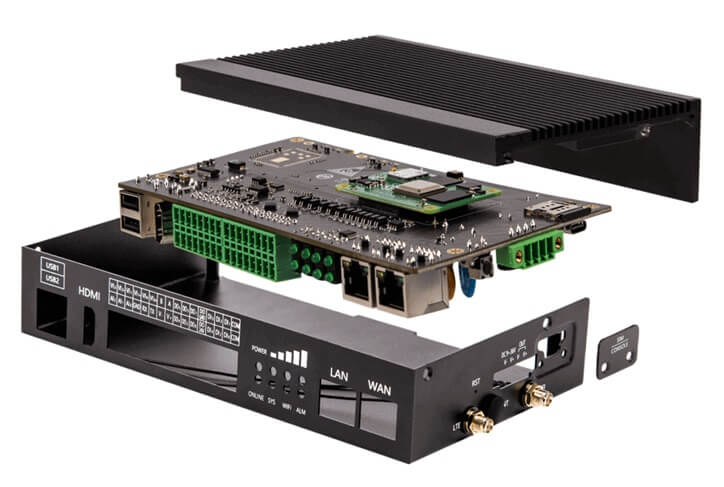 The IPC-grade Enclosure
Ruggedization
100% metal chassis with mechanical stiffening provides structural rigidity protection.
Fanless Cooling Design
The ingenious heatsink design pulls heat away from the motherboard and other internal components.
Ingress Protection
Ventless case provides a far less ingress-prone enclosure for sensitive electronics, resisting dust, corrosives, and other particulate.
The Open System

Benefit from Raspberry pi fantastic open source software and flourishing ecosystem, it's easy to build up your specific applications with mature programs.
Official Raspbian OS with WebUI-based software enhanced the initial settings
Node-RED, Docker, Python, Codesys...all mature system available.
Out-of-the-box features for common applications like data acquisition, Modbus, siemens S7 data collection , MQTT...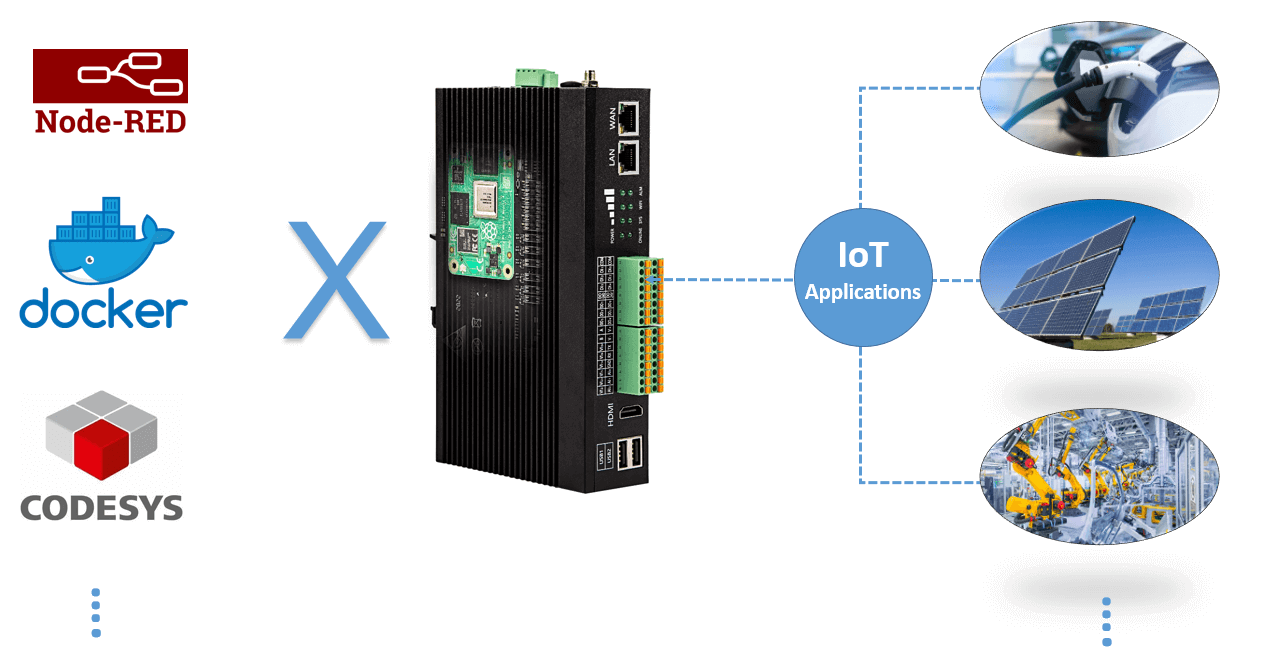 Rely on Elastel engineers more than 10 years IoT experience, The data acquisition is easy to be achieved by few visible webUI settings. No matter from RS485/RS232 serial ports, GbE ports, or AI/DI/DO ports data, in any kinds of protocols, to various server (MQTT, HTTP, OPC UA, BACnet...), all of these processes are easy on Elastel EG500.
Bring EG500 to your IoT Edge Applications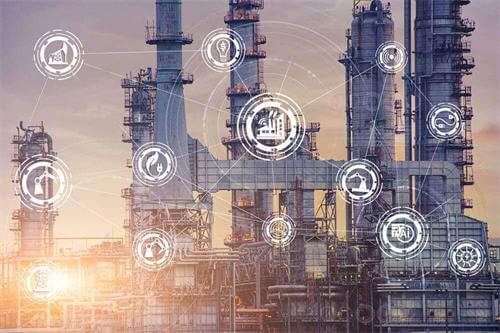 IoT Gateway
---
Add EG500 as a critical component of your legacy Infrastructure for data collection, monitoring, and cloud connectivity, all benefit of digitalization upgraded from Elastel EG500 Uninterrupted Networks IoT gateway.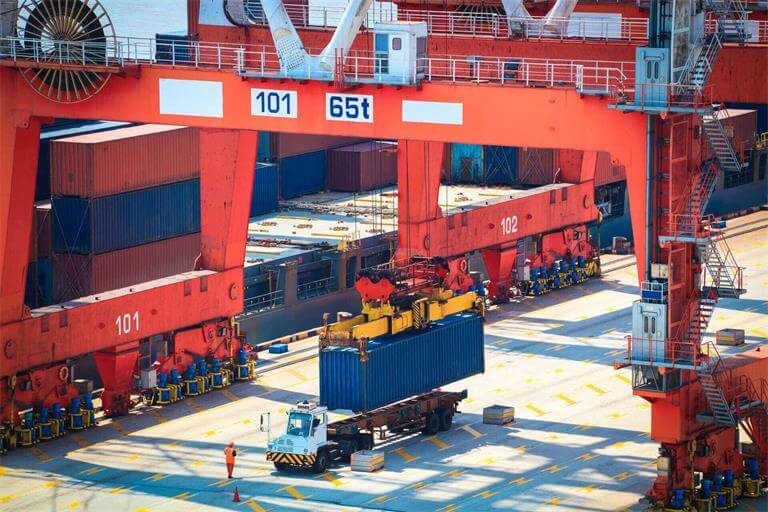 Industrial Controller
---
Take direct control of industrial systems via Ethernet, COM and DIO/ADC on EG500. A wide variety of software solutions on open-source OS gives you reliable, real-time insight and control over your production facility processes.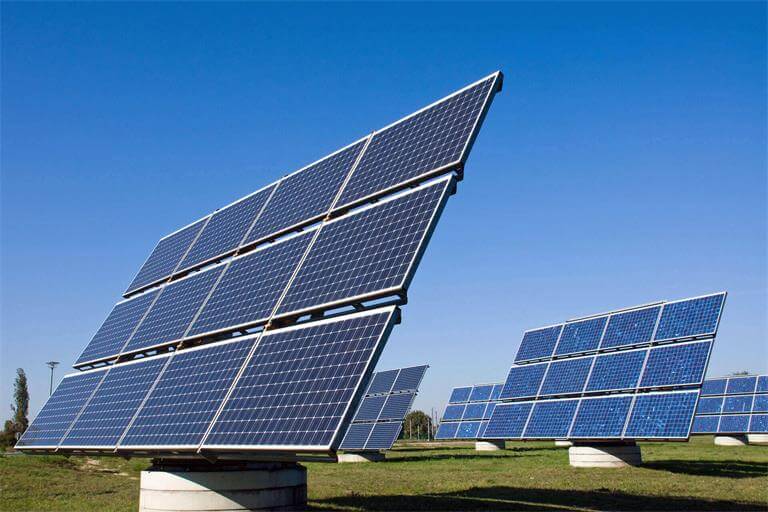 Edge Computer
---
From new energy management, to building digitalization, or smart city applications, the ultra-reliable EG500 provides powerful edge computing capability in your data processing, control and connectivity.