An gas and oil equipment provider was looking for an IIoT gateway to facilitate their equipment optimization service. In particular, they requested a solution to enable remote condition monitoring of highly distributed gas and oil wellheads in harsh environments. The monitoring application deployment also required less programming effort.
The field gateway must collect over 400 Modbus tag data from the controller through serial ports and communicate with the Ignition SCADA system running on Azure through Sparkplug MQTT. The gateway will also be placed in remote outdoor areas with solar panels as the primary power source, so the power supply is limited and cellular connectivity is required for data transmission.
Configurability and programmability to collect Modbus tag data through serial ports and publish to Ignition Edge
Low power consumption to use solar panels as the primary power source
Rugged and reliable to work in explosive environments
LTE connectivity in harsh outdoor environments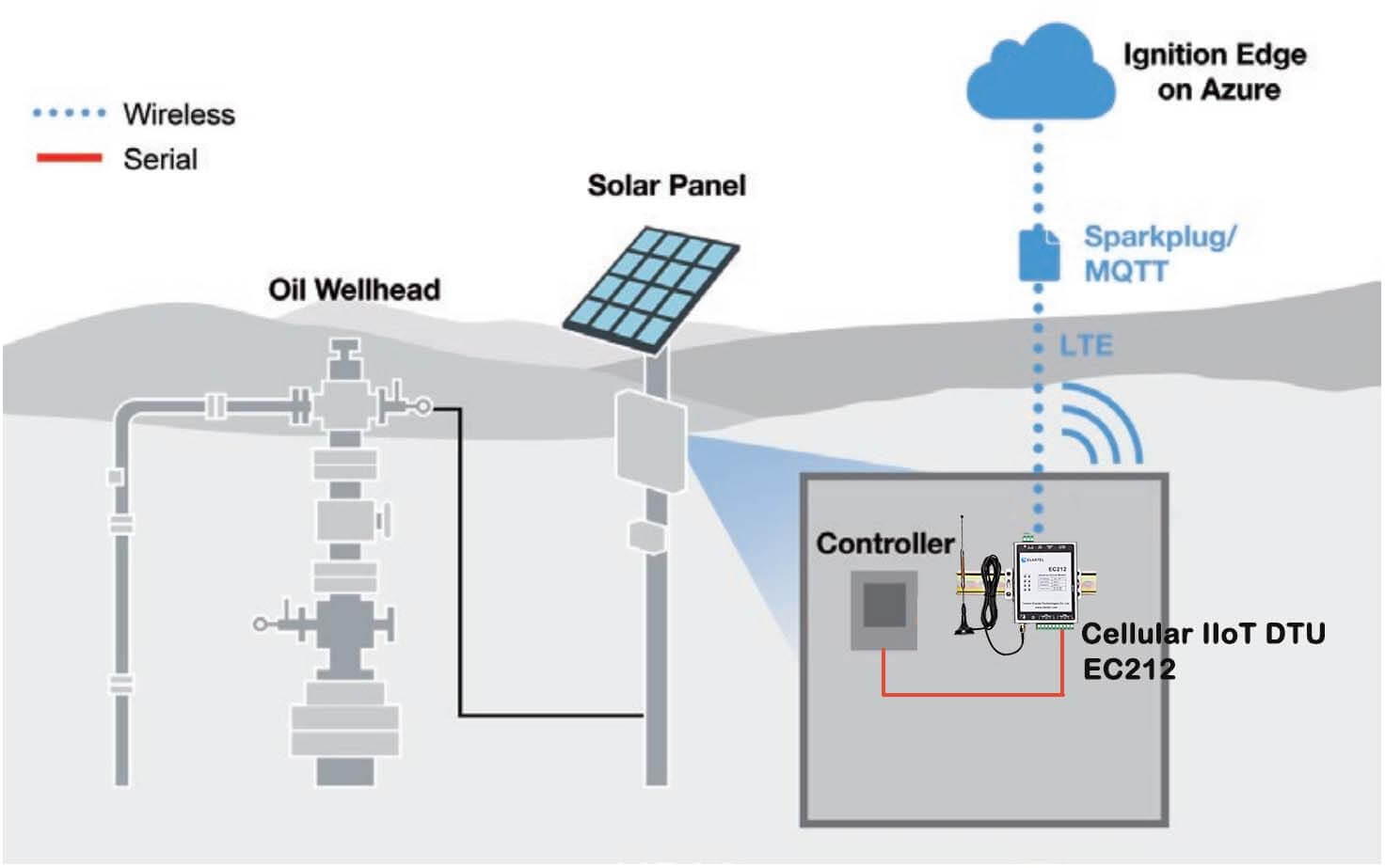 Arm-based EC212 Compact IIoT DTU with less than 10 W of power consumption
Reliable LTE Cat. 4 connectivity with worldwide carrier approvals
Wide operating temperature range of -40 to 85°C with enhanced Surge protection & Hardware Watchdog for reliablity
Prebuilt web-based Data acquisition software enables unlimited Modbus rules polling, cellular management, and MQTT support for publishing data to Ignition Edge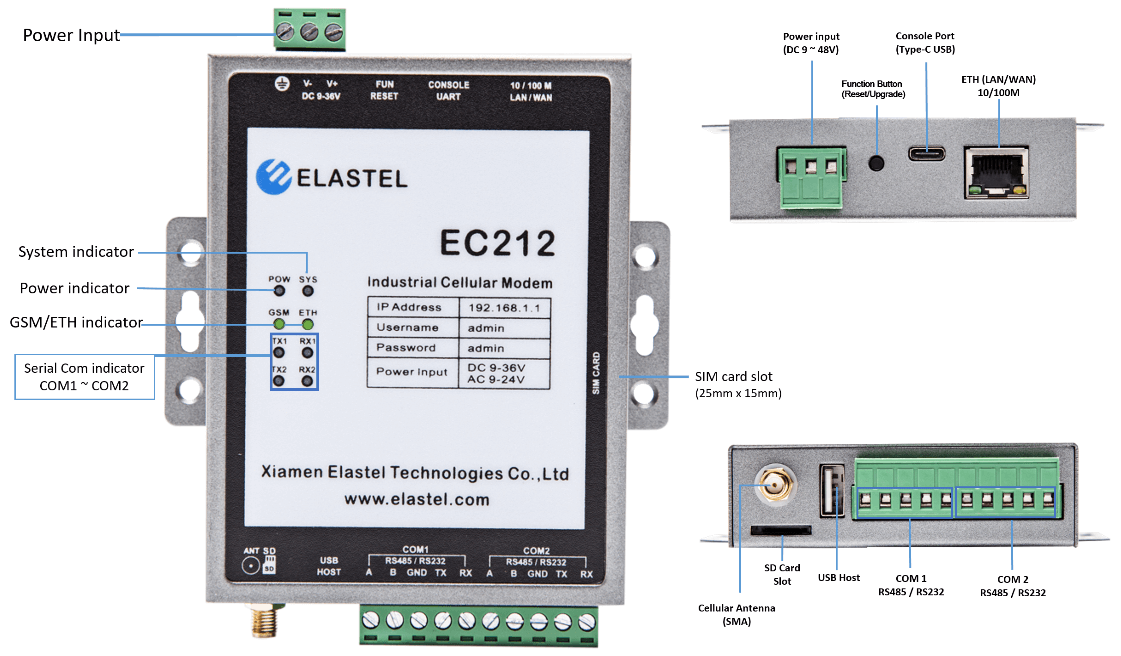 EG324 IIoT Gateway
Arm-Based compact industrial DTU modem for Edge Connectivity data acquisition, Modbus Gateway, and communication applications...
 2x Isolated RS485/RS232 for industrial data acquisition
Prebuilt SCADA software for unlimited Modbus factors data collection
Mini-PCIe slot for global 4G LTE/3G/2G/NB-IoT/Cat M1 Cellular Network
SMS data backup and alarm in case any network fail
-40°C to +85°C Operating Temperature.